WOHSS is a membership organization with a goal to provide other female safety professionals with education, mentorship, networking sessions, workshops, speaker series and to provide connection to the health and safety community.
Vision for the future
Our vision is for WOHSS to make a measurable difference in building a better future for women working in OH&S.
The WOHSS Board is comprised of a group of women working in the the Health and Safety industry, who came together with different backgrounds, experiences and career paths; dedicated to one common goal: To support, educate and help facilitate the advancement of women in the Health and Safety field. Our core value centers around our collective vision in bringing women together.
Paula M.A. Campkin
Chairperson
---
Biography
As Vice President and Chief Safety Office for Energy Safety Canada, Paula provides strategic leadership over the development of safety training and initiatives to reduce injury and illness in the Canadian oil and gas industry.
Prior to joining Energy Safety Canada in 2007, Paula gained valuable experience in the in the areas of human resources and environmental health and safety working in the oil and gas, construction and utilities sectors.
Paula holds a bachelor degree (BA) in psychology from the University of Calgary and a master's degree in business administration (MBA) from the Haskayne School of Business. She also holds certificates in occupational health and safety from the University of Alberta and project management from SAIT.
Throughout her career, Paula has attained the following professional designations; Certified Human Resources Professional (CHRP), Canadian Registered Safety Professional (CRSP), Canadian Risk Management (CRM) and Institute of Corporate Directors Designation (ICD.D).
Paula served as a Governor on the Board of Canadian Registered Safety Professionals (BCRSP) from 2013 to 2017.
Stephanie Benay
Vice Chairperson
---
Biography
Stephanie Benay, CRSP is an innovative and accomplished Health and Safety Executive who helps companies seize the future through realizing the hidden value of HSE, Quality, Risk Management, Sustainability and Corporate Social Responsibility.
With over 2 decades of expertise across Oil & Energy, Education, and Government sectors she has drastically improved staff performance and HS engagement enabling organizations to capture new levels of profitability. She is skilled in visualizing, formulating and launching change management strategies which produce consistently superior results and can deploy innovative methods to solve capital challenges. Stephanie is a dynamic relationship builder who can cut through the red tape, garner internal and external buy-in, and overcome obstacles to ensure success. As an expert in translating corporate goals into reality, she is passionate about establishing a framework of efficiency and maintaining a transparent, communicative and responsive environment with all stakeholders.
Stephanie has been an expert presenter at local, national and international conferences, authored numerous industry magazine articles and has published technical papers internationally.
Stephanie started her career in safety as a Safety Programs Coordinator with Canadian Airlines, eventually becoming the Chief Operations Officer for an international safety consulting company and then Director of QHSE, Sustainability & Corporate Responsibility, North America Central Services for an international EPCM. She currently manages the health and safety team for Well Delivery and Major Projects at Cenovus Energy Inc.
An avid volunteer, she has previously given her time to the CSSE national and local chapters and can't be more thrilled than to be a founding member of an organization supporting the mentorship and advancement of women in the OHS industry.
Shannon Bolger
Secretary
---
Biography
Shannon is a Canadian Registered Safety Professional (CRSP), with over 17 years of Occupational Health and Safety experience. She is the current President and Owner of Benchmark Safety Inc., a Safety Management consulting firm that provides development, implementation and monitoring support to over 150 companies across Canada, in the United States and Internationally. This has covered a wide variety of industries, including oil and gas, manufacturing, construction, recreation and ranching.
Through her work with Benchmark Safety Inc. she has gained experience in hazard management, contractor management, incident investigations, emergency response planning, compliance and due diligence, loss prevention, return to work audits, gap analyses, compliance audits, and management system audits.
She currently has a Bachelor of Science in Biological Anthropology from the University of Calgary, an Occupational Health and Safety Certificate from the University of Alberta, and a Professional Management Certificate from the University of Calgary. She is working toward achieving her Masters in Occupational Health and Safety from Columbia Southern University.
Shannon is the current Secretary of WOHSS, and is a past Director of the Alberta Occupational Safety Auditors Association, past President of the international RWA RRW Chapter, and past Vice President of the Calgary RWA Chapter. Additionally, she has volunteered on several national committees including the National Awards Committee within the Canadian Society of Safety Engineers (CSSE), and the Examination Committee within the Board of Canadian Registered Safety Professionals (BCRSP).
Denise Howitt
Treasurer
---
Biography
Denise has over 20 years of experience as a health and safety specialist. She is a Canadian Registered Safety Professional (CRSP), Certified Health and Safety Consultant (CHSC), and is a Canadian Risk Manager (CRM).
Denise has recently joined the University of Calgary, working in the Environment Health and Safety Department in the role of Manager, EHS Systems and Compliance. Working with a small team of specialists, this position influences and guides University processes and practices by bringing a systematic approach to managing EHS performance and compliance.
Denise is also an instructor for the University of New Brunswick in their Certificate in Occupational Health and Safety Program.
Prior to joining the University, Denise was a Project Manager, Senior Safety Specialist with EHS Partnerships for over 8 years where she provided health and safety management systems development and assessment, compliance and risk assessment consulting services. Ms. Howitt has provided these services to a variety of industries including health care, construction, trades, manufacturing, oil and gas, property management, wholesale and retail operations, engineering, aviation, agriculture, warehousing, food processing, staffing, trucking, municipalities, and educational institutions.
Previous experience also includes review, management and appeal of Workers' Compensation Board claims, representing the interests of employers at all levels of appeal.
She is the current Vice Chair for the Calgary Chapter of the Canadian Society of Safety Engineering (CSSE); Treasurer for the Women in Occupational Health and Safety Society (WOHSS); Brand Ambassador for the Board of Canadian Registered Safety Professionals (BCRSP); Board Member for the Alberta Association for Safety Partnerships (AASP); and Director for Alberta Health and Safety Professionals Society (AHSPS). Past volunteer roles include Chair of the Alberta Occupational Safety Auditors Association (AOSAA) as well as member and/or chair for several national committees as part of the CSSE.
Samantha Kernahan
Director
---
Biography
Samantha Kernahan is a senior lawyer whose corporate/commercial practice includes a specialty focus on intellectual property protection and commercialization. Samantha served as in-house legal counsel for two post-secondary educational institutions in Alberta and currently advices clients across public and private sectors.
Samantha advises clients on a wide range of business law matters, including incorporations, corporate organizations and restructurings, corporate governance and risk management, mergers and acquisitions, secured lending, public procurement (supply chain management), franchise agreements and compliance, commercial leasing and commercial real estate transactions.
Samantha has extensive experience in the protection and commercialization of intellectual property and information technology procurement. She regularly advises clients on intellectual property licensing programs, enterprise software acquisition, data management and infringement actions arising from copyright and trademark assets.
Samantha's practice further encompasses information technology service agreements, cloud-computing contracts, e-commerce implementation and compliance, data security and privacy, brand management strategy, compliance with anti-spam legislation, post-secondary technology transfer, domain names, trade secrets and contest compliance.
Tammy Hawkins
Director
---
Biography
Tammy Hawkins started working with the Alberta Construction Safety Association (ACSA) in 2007 as a Contract Trainer and Consultant Auditor. She joined the team as a full time staff member in 2010 and has held various roles since then, leading to her current position as Chief Operations Officer.
Prior to joining the ACSA in 2010, she was a Principal at Reacon Safety Consulting where she consulted in HSE for a number of construction companies, assisting in the development and implementation of their individualized Health & Safety Management Systems.
Tammy's career background, and passion, is in education with over twenty years' experience in the field of Adult Education, with a Bachelor of Arts and a Bachelor of Education degree. Many of these years were spent with NorQuest College—previously known as Alberta Vocational Centre. She specialized in working with adult students with diverse backgrounds and needs, and was frequently part of piloting new teaching initiatives and strategies.
Loretta Bouwmeester
Director
---
Biography
Alberta Law Conference - Co-Chair - 2014 and 2016
Alberta Law Conference - Planning Committee Member - 2010 & 2012 (Chair of Sponsorship)
Assist - Communications Committee Member 2011 - Present
Council Member, CBA Alberta Branch - 2008 - Present
President, CBA Northwest Territories Branch - 2008 (Executive Member 2006 - 2008)
NWT - CBA Labour and Employment Law Section Chair - 2005 - 2008
Specialties: Labour and Employment, OHS, Privacy, Human Rights & Aboriginal
Memberships: Canadian Bar Association, Calgary Bar Assoiciation, Canadian Association of Counsel to Employers, Canadian Society of Safety Engineering, Law Society of Alberta and Law Society of the Northwest Territories
Kristin Aimoe
Director
---
Biography
Kristin is a diverse safety professional with 14+ year experience in Occupational Health and Safety (OHS). She is currently the Health, Safety and Compliance Manager with Ridgeline Canada Inc., an environmental focused service company that specializes in waste management, environmental assessment, remediation, reclamation and emergency spill response. In her current and previous roles, Kristin has gained professional safety experience in a number of industries, including; oil and gas, construction, abatement, emergency spill response, agriculture, government, pulp and paper, and the commercial goods and services industry.
Kristin has obtained the University of Alberta Occupational Health and Safety Certificate, holds the National Construction Safety Officer designation, attended the University of Saskatchewan, majoring in Psychology, and most recently completed the Certificate in Indigenous Canada offered by the University of Alberta. As present, Kristin is actively pursuing her Canadian Registered Safety Professional (CRSP) designation.
Kristin's strengths include; implementation, maintenance, and management of a health and safety system, determining corrective actions and follow through, incident investigations, formal hazard assessment development, due diligence, and garnering support from all levels of an organization to understand the implications of health and safety. She understands that motivations of an individual and an organization plays a significant role to appropriately gain buy in and strives to understand the motivations of both to successfully implement a safety culture within an organization where everyone, every day goes home safe and healthy.
Kristin also has experience analyzing a system, conducting gap analyses' and proposing corrective actions to improve implemented systems. When building a thorough and strategized health and safety system it is extremely important to understand the "starting point" and the anticipated outcome (i.e. intended users, operational alliance, and fitting). Kristin strives to ensure that OHS is intrinsically linked with the operational components and goals of an organization. She also values that what doesn't get measured, doesn't get done, thus, she values the use of key performance indicators (KPI) within the systems she maintains. Accountability is a key component when transitioning a system into a culture. Although the aforementioned are primarily Kristin's strengths, she also considers organizational communications vital, and enjoys the research, development and creative approach that this component of her career requires on a daily basis.
Most importantly she is an advocate and ally for women. Kristin is a Treaty Indigenous woman from northern Saskatchewan, who has made Alberta her home since 2005. She has been afforded many opportunities throughout her career, in the form of mentors who had strong beliefs in her potential, and who afforded her the proper training, education, support and mentorship. She understands obstacles that prevail as a woman and wishes to "pay forward" her understandings and knowledge to the best of her abilities, to assist others entering or sustaining their career in this very rewarding career.
Juliet Goodwin
Director
---
Biography
Juliet is a Canadian Registered Safety Professional (CRSP) with over 10 years of HSE experience. She is the current Manager of the Certificate of Recognition program for Energy Safety Canada.
Through her work with Energy Safety Canada, Juliet has gained experience in collaborating with governing bodies to obtain funding approvals and annually reporting on activities to support the business through the funding agreements. She also provides leadership to stakeholders such as COR holders and certified auditors. Juliet currently has a Diploma in Occupational Health and Safety and is also an interviewer with the BCRSP and BCRSP Brand Ambassador.
Lisa Stephenson
Director
---
Biography
Lisa has over ten years' experience in the upstream oil and gas industry, her most recent assignment as the HSSE Program Manager at FT Services. Prior to that, Lisa was Team Lead, Contractor Engagement with Harvest Operations. Her previous experience includes employment with Viking Energy and Response Environmental Solutions, with her primary areas of focus of her safety career centered on contractor engagement and program development.
Lisa holds a Bachelor Degree in Science, specializing in Occupational Health and Safety, from the Columbia Southern University. Lisa received the Health, Safety and Environment Certificate, specializing in Safety, from the University of Calgary and is a Canadian Registered Safety Professional. Lisa is currently enrolled in the Master's program at the University of Fredericton, her goal to complete her EMBA specializing in Health and Safety Leadership in 2016.
Lisa currently volunteers for the Board of Canadian Registered Safety Professionals (BCRSP) and is an active, current participant of the Certification Task Force committee.
Holly Elke
Director
---
Biography
Holly Elke has been involved in the Health and Safety profession, and the related disciplines of quality, environment and human resources, for over 28 years. She is a Canadian Registered Safety Professional (CRSP), Certified Safety Professional (CSP), a Chartered Professional in Human Resources (CPHR) and a Certified Manager of Quality and Organizational Excellence (CQM/OE - ASQ).
Holly is the current President and Owner of SH&E System Solutions Inc., a consulting firm which provides development, implementation and evaluation services in the areas of Safety, Environment, Quality and Human Resource Management. Local, national and international based organizations in a wide variety of industries such as forestry, manufacturing, healthcare, petroleum and chemical have engaged this firm in the past 10 years.
Holly began her career as an EHS Advisor to the medical laboratories in Alberta and the northern region managed by the Healthcare centre in Churchill Manitoba. She was required to adapt and apply the then rapidly changing OHS/Environment regulations and industry driven quality standards to unusual and culturally diverse work environments. This propelled her into a safety/quality consulting role with PAHO/WHO at a regional office which provided support to over 21 countries in the Caribbean and South America. This role provided front line experience in performing risk and disaster management with minimal resources, developing and conducting specialized audit programs, and employing effective adult training techniques.
Upon returning to Canada, Holly progressed through a variety of supervisory, management and director positions in the industries now serviced by her consulting firm. She continues to share her experiences in her areas of practice through authored papers and articles in industry magazines and as a presenter at local, national and international conferences. The opportunity to participate in the development and evolution of a society which promotes open sharing of female experiences and knowledge so those at all stages of their professional development can grow has been both a personal and long-time career goal.
Jody Young
Director
---
Biography
Jody is a health, safety and environmental specialist with over 20 years of experience in public and private sectors in Canada and internationally. She worked at the Ontario Ministry of Labour within the Occupational Health and Safety and Employment Standards Programs for almost 20 years. Most recently Jody joined the Ministry of Labour in the Government of Alberta as the Assistant Deputy Minister of the Safe, Fair and Healthy Workplaces Division. Jody possesses an Honours Bachelor of Science degree from the University of Toronto, an Advanced Executive Certificate from Queens University and is a Canadian Registered Safety Professional (CRSP).
Lee-Anne Lyon-Bartley
Director at Large
---
Biography
Lee-Anne Lyon-Bartley also lovingly known as "The Safety Diva" is currently Vice President, Health & Safety at Dexterra, a leading integrated facilities management service provider. She holds a BASc from Ryerson University in Occupational and Public Health, is a CRSP (Certified Registered Safety Professional), a CP-FS (Certified Professional in Food Safety) and is NEBOSH and IEMA certified. She enjoyed being a regular guest on Season 2 of the nationally televised Steven and Chris show on CBC highlighting simple safety tips at home. She volunteers with Workplace Safety Prevention Services on one of their Advisory Committees and with My Safe Work. In addition to this, she currently teaches health and safety at Humber and Seneca colleges and was featured in the Institute for Work and Health's 2016 annual report.
Reshma Sukdhoe
Director at Large
---
Biography
I am a CRSP, successfully completed a Bachelors in Management and Chemical Engineering with specialisation in Safety Management. I have also completed the NEBOSH certification issued by the National Examination Board of Occupational Safety and Health in the UK, and specialised in Process Safety Management. I am also experienced in developing EH&S strategies, policies and procedures, analysing EH&S data and reporting to senior management and boards, managing a safety budget and leading an EH&S team.
I have 17 years of success in the HSE field in the mining, chemicals and manufacturing industries. Having worked in the mining and manufacturing industries in Southern Africa and with international mining companies I have unique global knowledge and experience in environmental, health and safety, consulting, risk management and engineering.
I am skilled in developing and implementing effective health, safety and environment management systems and worked extensively with ISO 9001, ISO 14001, OSHAS 18001 as a lead auditor; I possess strong internal consultation skills and have an excellent track record in the initiation and management of change in a variety of complex work environments.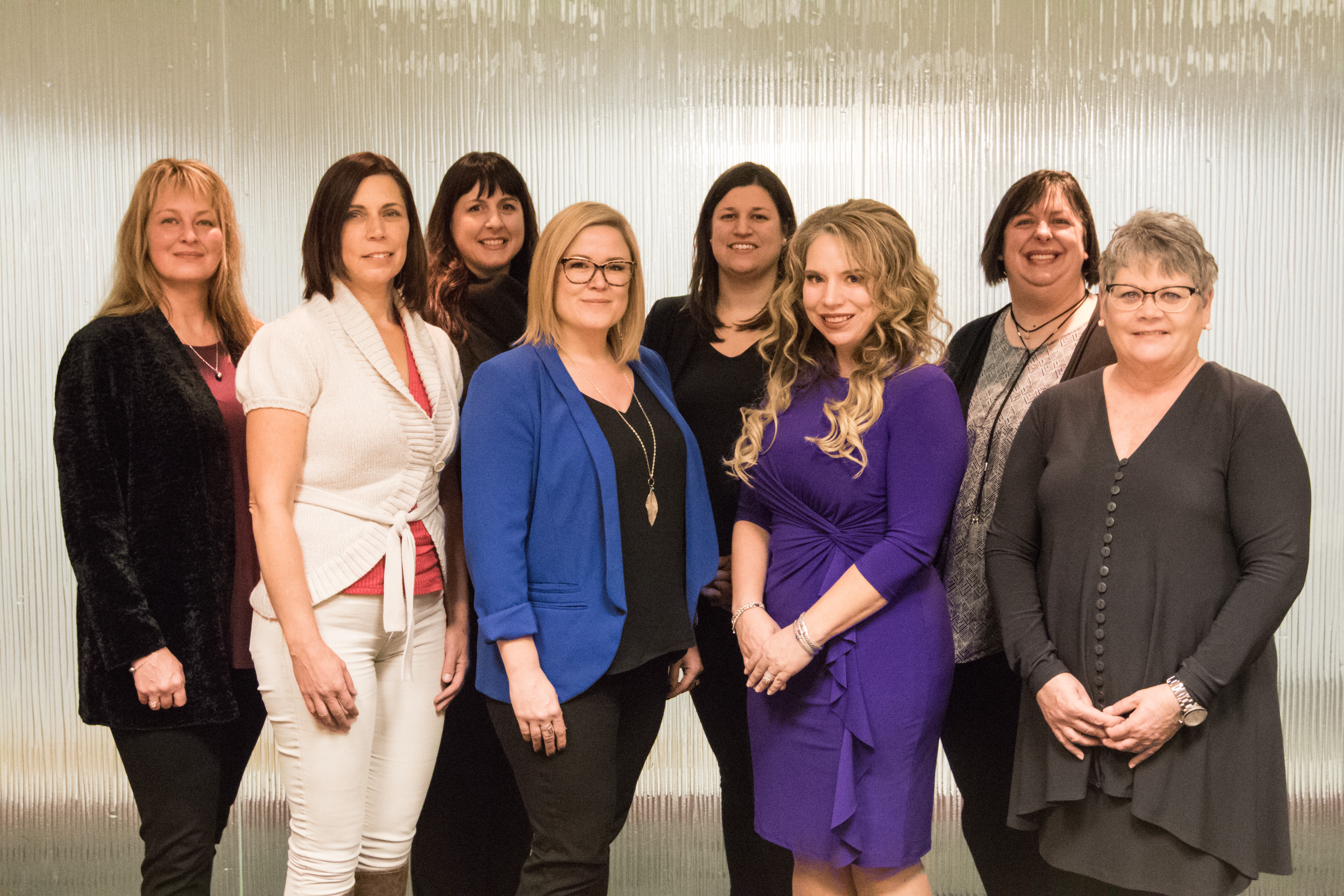 Silver Supporter
"Telelink Emergency & Safety saves lives, money and time. We work with our customers to develop a thorough understanding of their business risk, and create custom, scalable, 24/7 response solutions that protect employees, assets, and brands. From personal GPS devices and smartphone apps to our dedicated emergency response and monitoring team, we offer a full suite of products and services that protect your business and your employees."
Individual Supporters
Jeff Safioles
On behalf of Women in the Occupational Health & Safety Society (WOHSS), thank you for considering our organization for your support. WOHSS is seeking partners and sponsors to help our organization engage women working in occupational health and safety at all levels of the profession to exchange knowledge and experience, to develop leadership qualities and to increase gender equality in Alberta.